A well-designed wardrobe helps to take care of your favourite clothes. Importantly, in terms of functionality, it is not the size that is most important, but the solutions that facilitate storage. What solutions? Read below.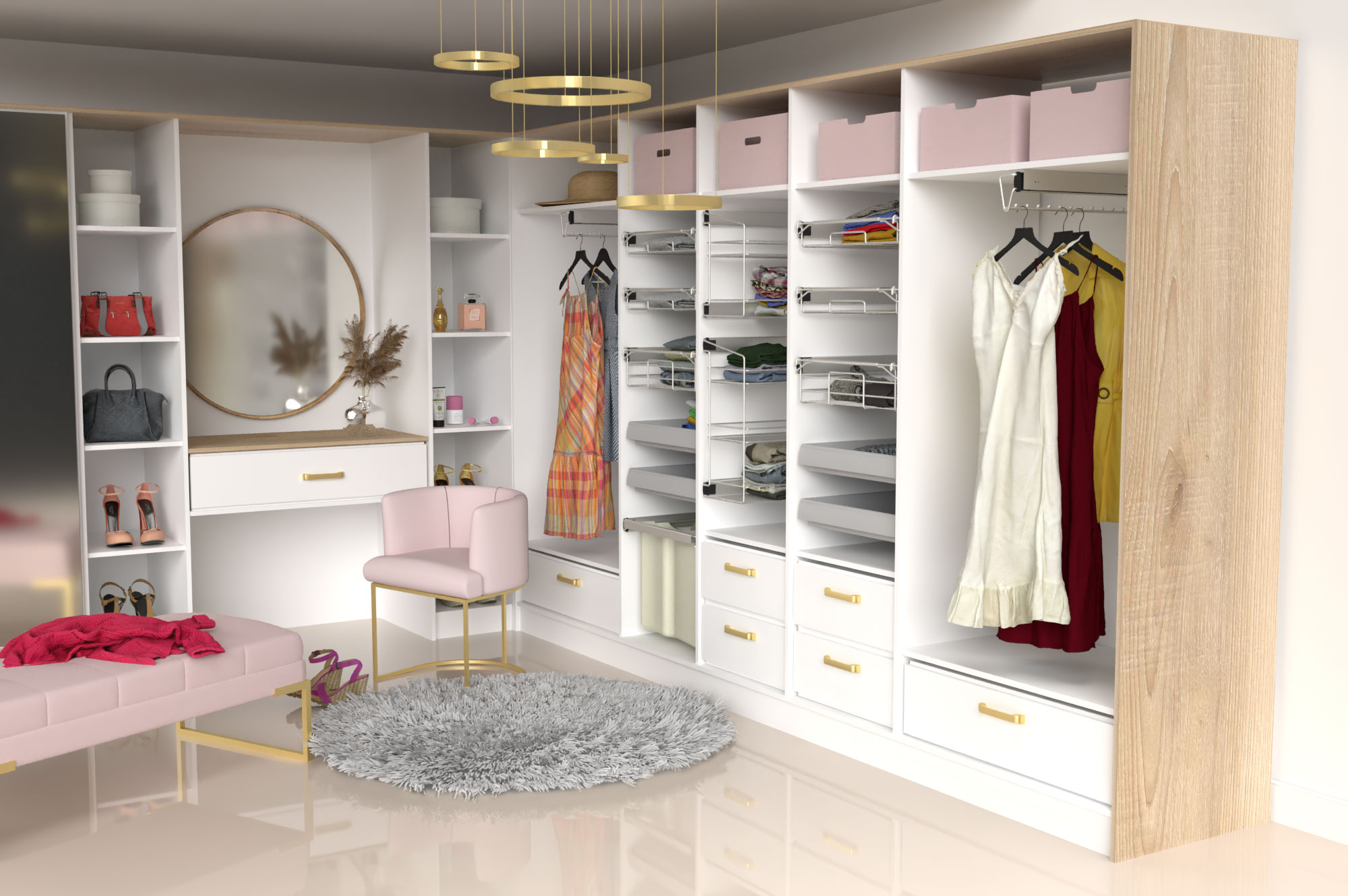 The wardrobe accessories we offer include several dozen different elements with which you can easily arrange the space according to individual needs.
In addition to practical shelves and hangers, we also offer functional space organization systems, such as drawers on guides, pull-out containers for linen, openwork baskets and shelves. Thanks to them, you can easily organize items of clothing that do not require hanging on hangers, as well as underwear and small items of clothing, such as hats, scarves or gloves. Then it is easy to order items, while your clothes are provided with adequate ventilation.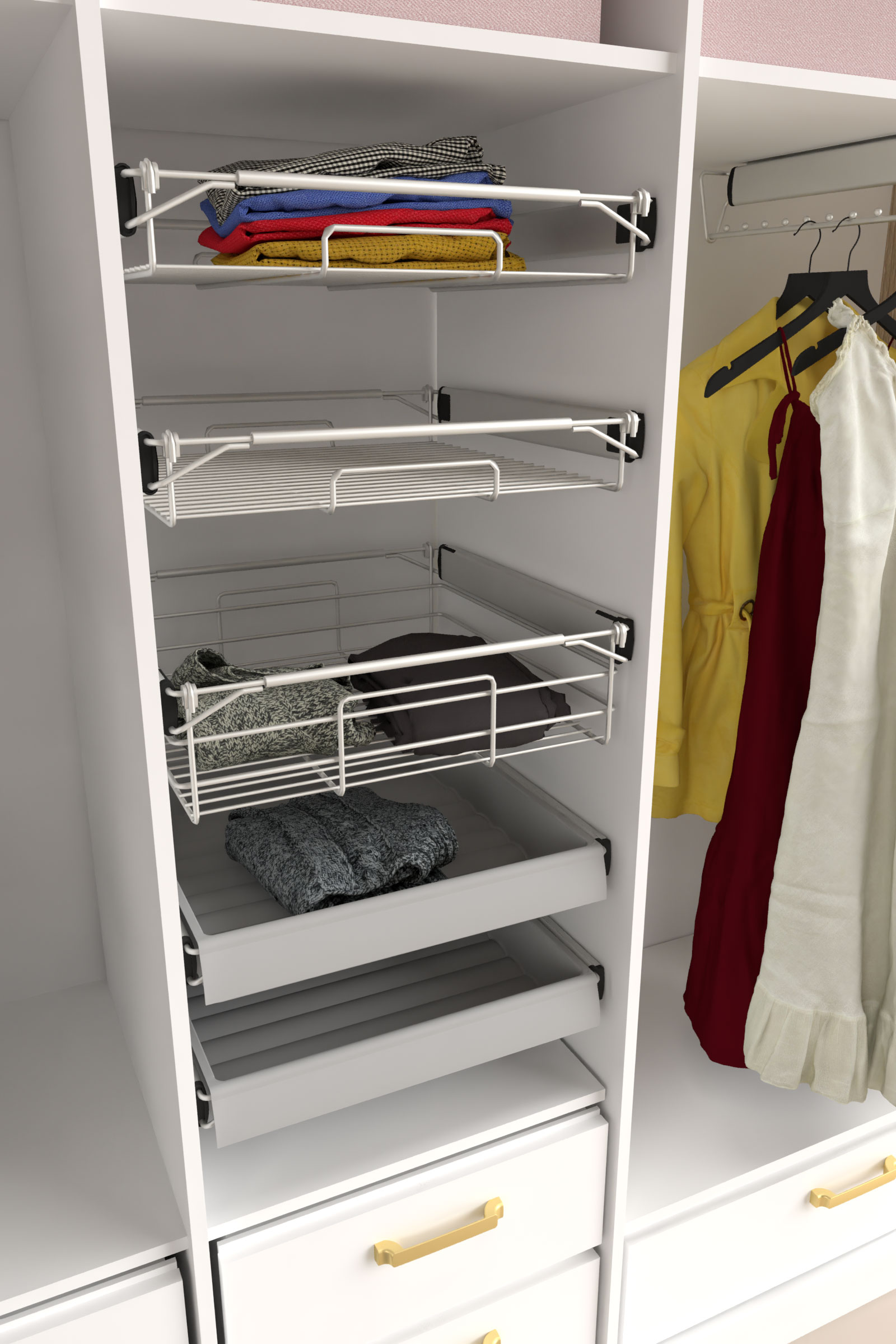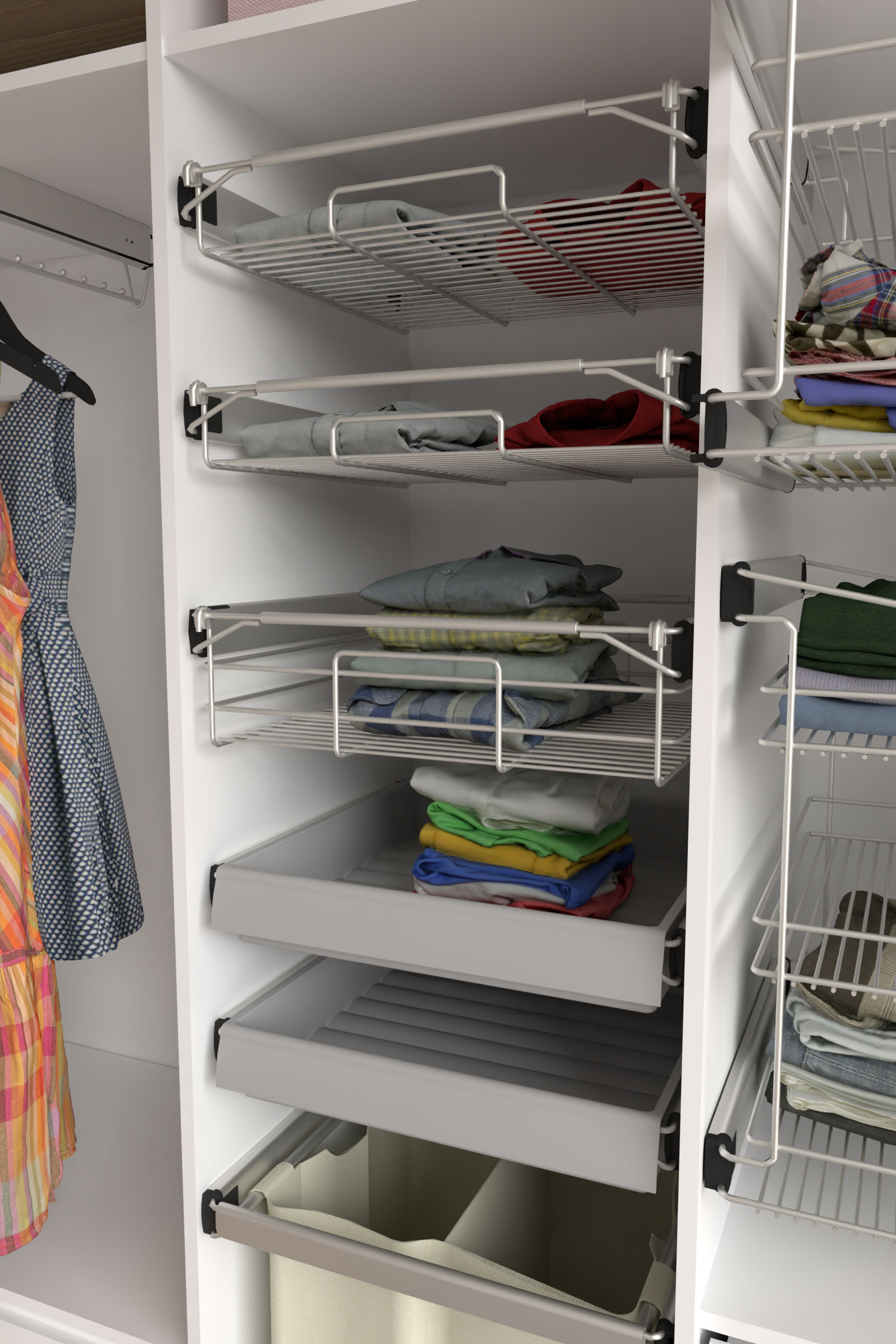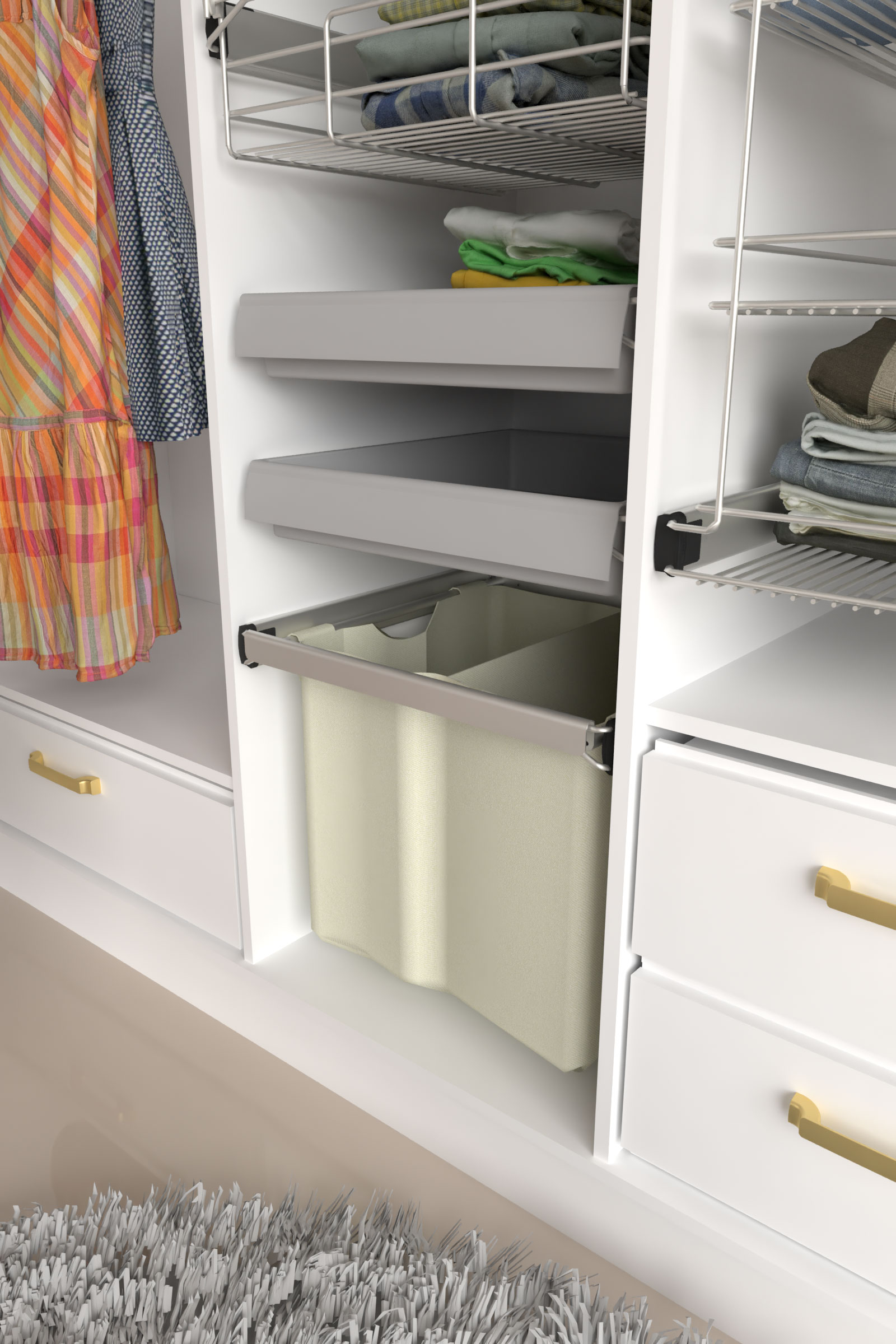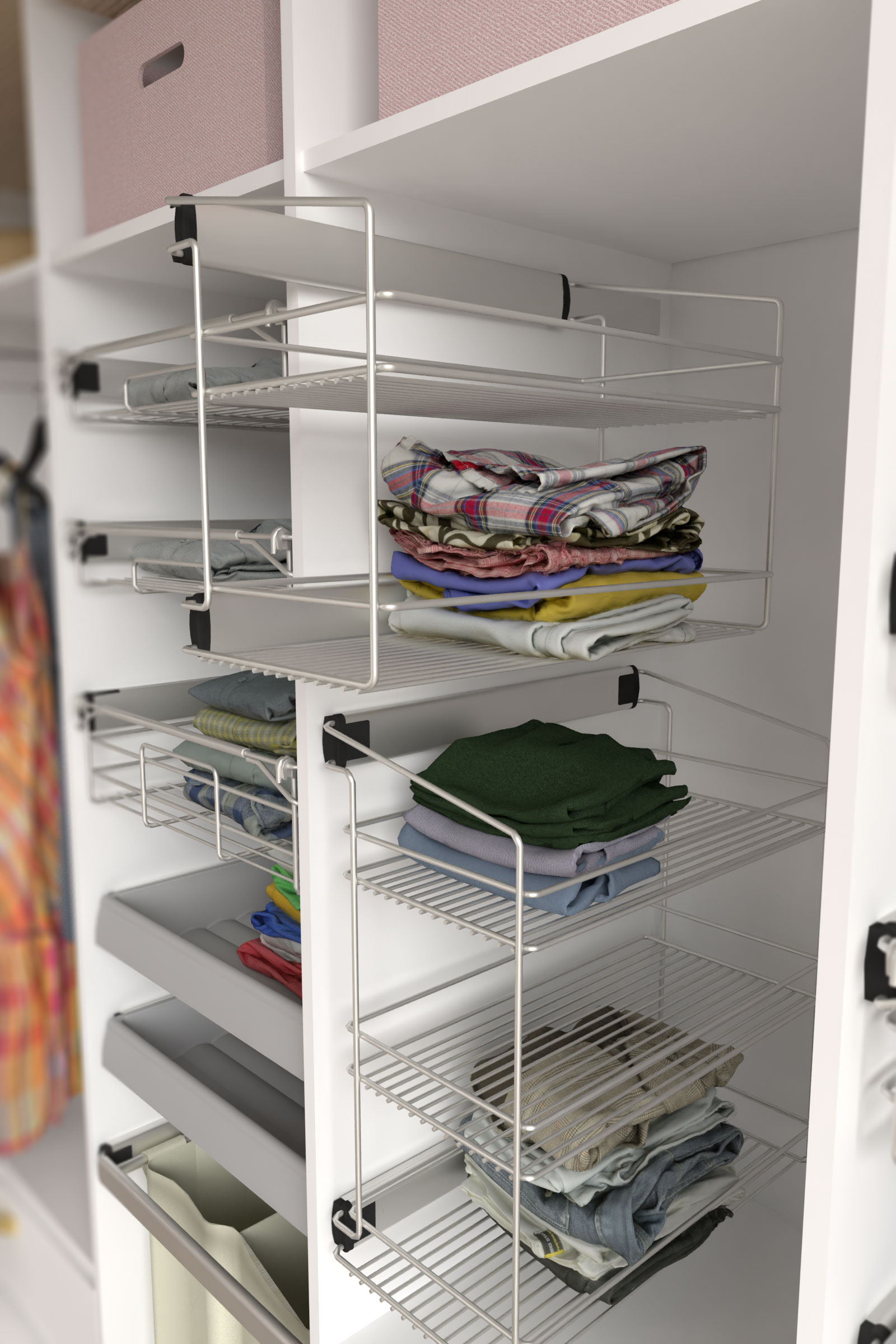 When arranging a comfortable wardrobe, one cannot forget about functional hangers.
Our designers dedicate them to special models designed for a specific type of garment, e.g., trousers or ties. Due to them, everything is organized and at the same time perfectly visible and easily accessible. They are just some of the elements that the company's designers pay attention to when creating products.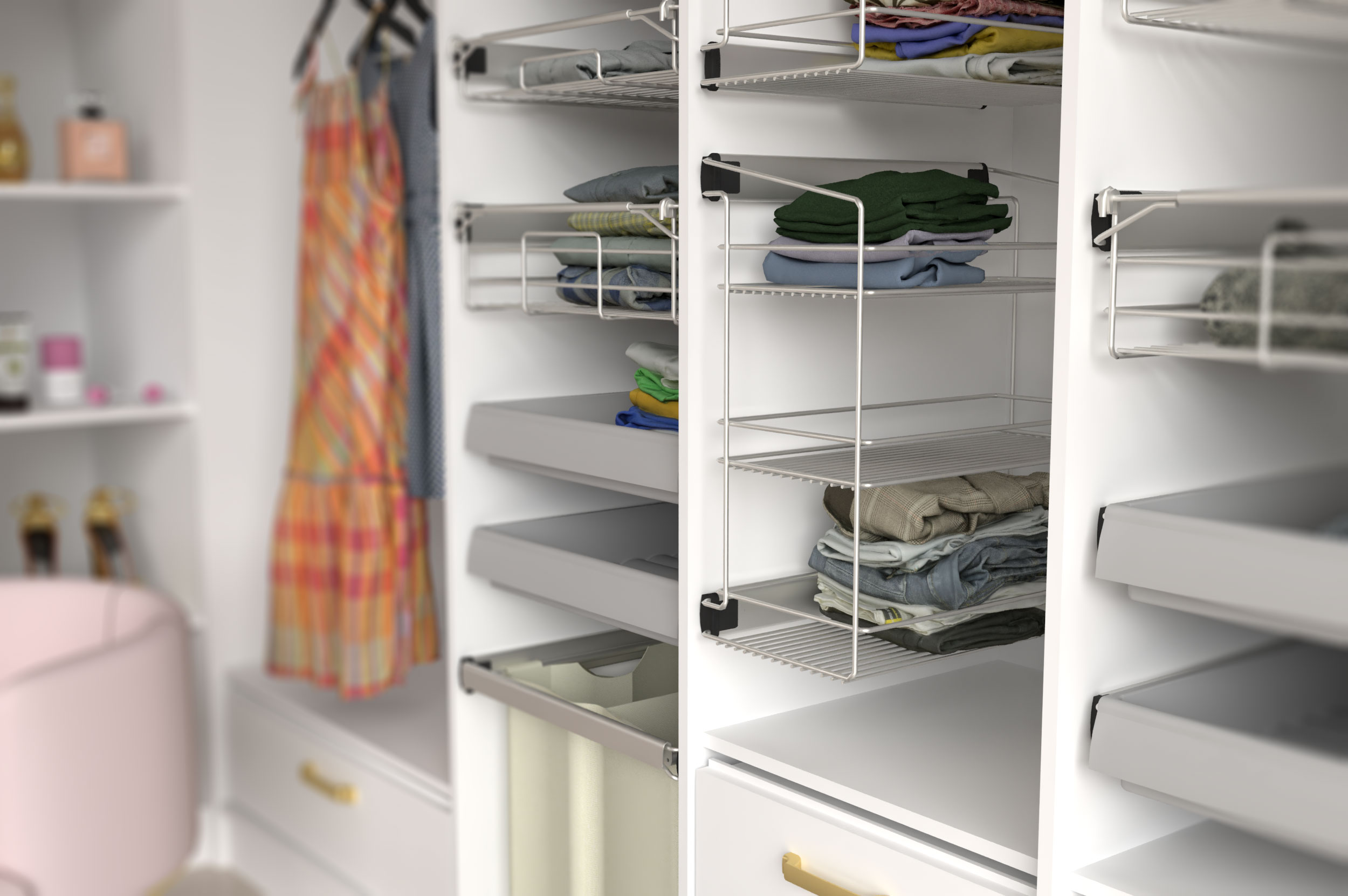 Wardrobe accessories are a group of products that we intensively develop. New technical and functional solutions appear almost every year, and the existing, proven series of products are also being improved. Many years of experience and a modern technology park ensure that the accessories produced in the Toruń factory are characterized by durability and high quality of workmanship.